MEA Members provided an unabridged Newsletter.
CCSF Leadership Development Program
Gifts Ordinance
City's Equitable, Fair and Respectful Workplace policy
SF Superior Court - classification/compensation study
LHH Recertification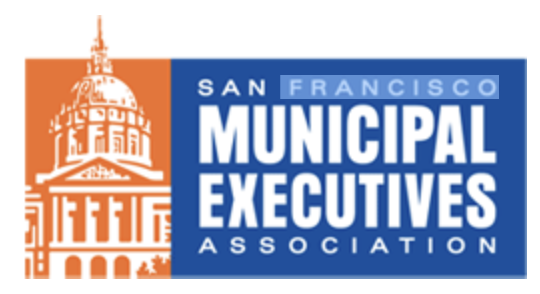 San Francisco Municipal Executives Association
Newsletter || September 2023
CCSF and MEA Leadership Development Program- Nomination Period Now Open
DHR is now accepting nominations for the 13th annual CCSF and MEA Leadership Development program that begins this September 2023. The program welcomes nominations from all City departments for MEA-represented and unrepresented managers reflecting a diversity of experiences and backgrounds. This program is offered at no cost to departments. 
 
Department Heads may nominate individuals for the program, or your department may allow managers to self-nominate.  Completed nomination forms (https://sfdhr.org/sites/default/files/documents/Classes-and-Training/CCSF-and-MEA-Leadership-1-0-Program-Nomination-Form.pdf) will be accepted from August 15th through September 7th; and will be reviewed in the order received.   Please refer to the website for detailed information regarding the prerequisites of this program and https://sfdhr.org/ccsf-and-mea-leadership-development-program.
 
Gifts Ordinance
In 2021, the Ethics Commission proposed amendments to strengthen the City's gift and ethics laws that significantly impacted City employees, especially in the performance of their jobs.  On August 18, 2023, the Ethics Commission voted unanimously (4-0) to submit an amended ordinance to voters on the March 5, 2024 ballot and to approve the draft regulation amendments. 
 
Thank you to MEA's small but mighty team (members from ARTS, REC, WAR and MYR) for all your insight and time for a better outcome.
 
City's Equitable, Fair, and Respectful Workplace
Through MEA's advocacy and meet and confer, DHR implemented the new Equitable, Fair and Respectful Workplace policy that updates the City's Employee Handbook's Policy Regarding the Treatment of Co-Workers and Members of the Public. 

For your reference, here's the link to the Equitable, Fair, and Respectful Workplace policy https://sfdhr.org/sites/default/files/documents/Policies/Equitable-Fair-and-Respectful-Workplace-Policy.pdf
 
SF Superior Court of California – Classification and Compensation Study
One of the outcomes from the 2021 CRT MOU negotiations was for the Superior Court to perform a long-overdue classification and compensation analysis of all their represented classifications. 
 
Koff & Associates (part of the Gallagher Division) will conduct the study in a straightforward, interactive, and an all-inclusive methodology.  The objective will be to up-to-date & current class plan/descriptions, ensure legal compliance, enhance recruitment process, career paths, training opportunities, objective performance evaluations and equitable compensation system.  An individual's participation is voluntary; however, MEA encourages participation so that the study is fruitful and robust.
 
Laguna Honda Hospital Recertification
The California Department of Public Health (CDPH) and the Department of Health Care Services (DHCS) on August 16, 2023 approved Laguna Honda Hospital (LHH) for Medicaid recertification, meaning critical Medicaid dollars will continue to flow to the institution.
 
LHH is able to submit its application, because of the employees' hard work and dedication, and commitment to continuous improvement.  LHH still needs to demonstrate to CMS that they meet the highest standards for patient care and safety, fire life safety and operations.
 MEA congratulates all the MEA represented managers who worked tirelessly to make this happen! - Great job!! 

Are You an Engaged Member?
An engaged member interacts with the organization often enough and in meaningful enough ways that they find personal value in the relationship. MEA fosters an environment that promotes such interaction: encourages contribution, builds connections, communicates regularly, and creates confidence for all members. We encourage you to (1) join an MEA Board Committee and (2) talk to your colleagues and encourage others to become a member of MEA. For more information about the Committees, email staff@sfmea.com.