Submit all your expense reimbursement requests immediately to ensure they are approved before the fiscal year ends. All expense reimbursement requests must be fully approved by your supervisor, expense manager, and the Controller (if applicable) by 5 p.m. on Thursday, June 29, or they will be denied and closed.
Upcoming SF Employee Portal System Downtimes
Please note you will not be able to submit Expense Reports during the following planned downtimes.
Thursday, June 15 from 9:30 p.m. to 11 p.m.
Thursday, June 22 from 6:00 p.m. to 7:30 p.m.
Downtimes on the SF Employee Portal and SF Employee Gateway.
Need help submitting or approving an expense reimbursement request?
Please refer to How to create your Employee Expense Report step-by-step guide, which also includes references to the Department of Human Resources (DHR) Tuition Reimbursement Guidance.
In addition to the resources linked above, please also refer to our Expense Reimbursements, Authorizations, & Cash Advances folder in the SF Employee Portal Solution Center for more step-by-step guides and Frequently Asked Questions.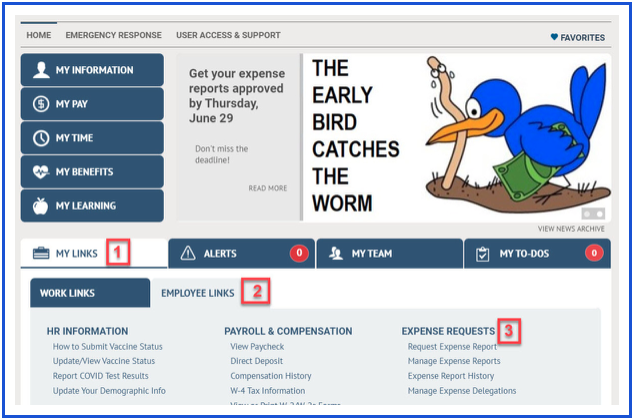 Additional Questions?
If you are still having trouble submitting or approving an expense reimbursement, authorization, or cash advance request, please submit an SF Financials Expense Reimbursement, Authorization, and Cash Advance Support Request, and we will be happy to assist.